Since recently making the move from the 'burbs to the inner city, I've been spending a lot more time on public transport to get to and from school. Not only has this allowed me to look after the environment by keeping my car off the road, it has also provided me with
opportunities to engage in valuable PD time.
I have found that by listening to podcasts I can stay up to date with news about education from global specialists, learn about new pedagogical trends, and find new on-line resources and connections to add to my Personal Learning Network (PLN). Ross Monaghan, Lecturer in Communications at Deakin University, asserts that "Podcasting allows people to time shift. Just as Netflix has revolutionised TV, podcasts have done the same for radio. You can listen to it when it suits you instead of when it's broadcast.'
(7 Podcasts to Stimulate Your Brain)
I subscribe to quite a few different podcasts so I thought it would be worth sharing a few of my favourites. So, in no particular order, here are 10 excellent education podcasts!
10 Great Podcasts for Educators
10-Minute Teacher Podcast
The 10-Minute Teacher Podcast is designed by teacher and Edutopia blogger Vicki Davis, who leads a ten-minute conversation about a variety of best practices. Each show is around 10 minutes long and the show notes contain links to resources referenced in each episode. Vicki was one of the first people I followed on Twitter and I am forever grateful for the wealth of information and advice she so freely shares with her online network. You can follow Vicki AKA the Cool Cat Teacher over at
Twitter
and her website is
here.
#EdChat Radio
Hosted By Tom Whitby and Nancy Blair and members of the EdChat team of moderators, #EdChat Radio highlights Twitter discussions using the tag #EdChat. I first found this podcast when I was trying to build my PLN and I have since found the weekly Twitter chat and podcast immeasurably helpful. Some of the issues recently discussed were
1. Moving from Compliance to Meaningful Student Engagement
2. We Are Missing the Soft Skills, How Can We Teach Them?
3.
The Pros and Cons of Teacher Coaches.
You can subscribe to this podcast via
iTunes
and the website for the show is
here.
Teacher Podcast
Teacher podcast is produced by Teacher Magazine, an initiative of theAustralian Council for Educational Research (ACER). Podcasts cover a variety of themes such as Teaching Methods, Behaviour Management, Global Education, The Research Files, and School Improvement. The podcast can be downloaded via
iTunes
or accessed at the
Teacher Magazine site
.
The Cult of Pedagogy
The
Cult of Pedagogy
site and podcast is an incredible resource for teachers. Jennifer Gonzalez interviews educators and administrators about the psychological and social dynamics of school and I have found that much of her content has informed my teaching. Some of the recent podacsts have focused on why it's hard for teachers to practice self-care, ideas on using hyper-docs to transform teaching, and ways to support English Learners in the mainstream classroom. Jennifer Gonzalez is also at Twitter (
@cultofpedagogy
) where she tweets about being an educational coach, time management skills,student engagement and educational technology.
ASCD Learn Teach Lead Radio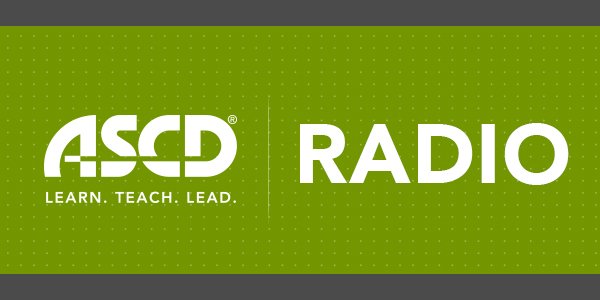 ASCD is a global community dedicated to excellence in learning, teaching, and leading. A recent episode was dedicated to ways of differentiating academically diverse classrooms and included excellent advice from
Carol Tomlinson
, an academic and educator
I have previously referenced
because of her work with techniques of differentiation in education. Another episode about the issues surrounding homework included an interview with
Flipped Learning expert Jon Bergmann.
EdSurge On Air
EdSurge Podcasts are produced by
EdSurge, an excellent resource
on how and when to use technology in K-12 and Higher Ed. These podacsts focus on education technology include weekly news updates, interviews, and debates. Some of the episodes that really interested me include:
'Weapons of Math Destruction': A Data Scientist's Warning About Impacts of Big Data
'The Humanities are in Crisis': Radiolab's Jad Abumrad Talks Creativity, Diversity and the Arts
What New Zealand Schools Have Accomplished with Autonomy and Community-Building
EdSurge podcasts be downloaded via
SoundCloud
and iTunes and EdSurge can also be found on Twitter (
@EdSurge
)
Truth for Teachers
If I can't convince you to see the benefits of listening to podcasts as a valid and excellent form of PD then I bet
Angela Watson
can! She encourages her audience to listen to podcasts rather than read transcripts for a variety of reasons but her main reason relates to the way the brain processes information. She asserts that when we listen to something rather than simply read something, we tend to remember and recall more content.
Here's some episodes that I found particularly interesting:
1. Your classroom does not have to be Pinterest-worthy: Stay reflective on the WHY & avoid comparison
2. How to be a connected educator & still find balance with social media
3. Re-imagining classroom spaces and schedules for personalized learning
You can subscribe to
Truth for Teachers
via
iTunes
or access the podcast archive at
Angela Watson's site here.
Teachers' Education Review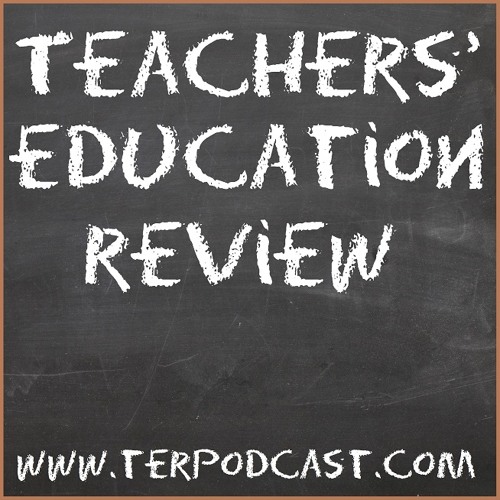 Teachers' Education Review is hosted by teachers from primary and secondary schools and examines educational issues in Australia and around the world. Regular topics include summaries of the major news stories in education from around Australia, thoughts on current issues in education with Dan Haesler, an education writer and consultant, and segments providing practical ideas and strategies that teachers can implement in their classrooms. The podcast can be downloaded via
iTunes
or accessed via
SoundCloud
.
Talks with Teachers
Talks with Teachers is produced by Brian Sztabnik, a high school English teacher from the USA. The podcast features interviews with teachers who reveal their professional successes and failures in the classroom, along with practical tips to apply to your own career. This is a great resource for K-12 English, Literacy, and ELA teachers but all educators would find this podcast relevant and useful. You can subscribe to this podcast via
iTunes
or listen to them at the
Talks With Teachers website.
Teaching Learning Leading K-12
Teaching Learning Leading is produced by Dr. Steven Miletto and features content from notable educators such as Suzie Pepper Rollins, Vicki Davis, Kasey Bell, Brian Cohen, and Dr. Mark Wilson. Podcasts include interviews and solo shows focused on providing ideas and resources for K-12 teachers and school-based administrators. Some episodes that I found engaging are:
1. Rethinking Classroom Space
2. Expanding Your Network
3. Classroom Management - De-escalation
If you have any suggestions for new podcasts to add to my list please leave a comment below!
Thanks for stopping by.
Best wishes,